What is My Disney Experience App?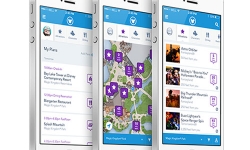 H
aving immediate access to all of your account information is essential these days and when you decide that Disney World is going to be your vacation spot, you need to know the best way to manage your vacation. That is when it is crucial to understand, What is My Disney Experience App and what can it do for me? At the time of this article, Disney already has
My Disney Experience Apps
for the iPhone and the Android devices. This does not mean that those individuals running around with a Blackberry or a Windows Phone are out of the loop though. On top of using on of the new Disney Apps, you can also access the entire system with your computer or any other type of mobile device by using the
My Disney Experience
Website as well. Since the content is now designed to look good on any device, using the new responsive website design method, it really doesn't matter what you are using as long as you have Internet access.
Benefits of using the Mobile App
There are many reasons why it is so great to use the Disney Mobile App when you are actually in the parks. Think of being able to go to one place to get all of the information you need without having to find a Cast Member or Message board in the park. I think that one of the greatest features is having immediate access to get Wait Times for the different Rides and Shows at the parks. You can even see when the next parade will be coming along or know when the fireworks are going to start. For the little ones that are more interested in meeting their favorite character, you will have the ability to bring up the Character locations in the park as well as find out the times that they will be available. If you have other family or friends on the trip with you, you can add these accounts to yours and you will be able to share plans with the entire family. On top of all of this, the best reason for the mobile access is being able to update and manage the rides with the FastPass Plus system.
Continuing to Change
This is a huge change to the way Disney has managed access to its information in the past but I think that giving more access to their guests is always a positive move. It will be fun to watch how these changes evolve over the upcoming years and what we will be allowed to do next.
[Pricing Subject to Change]