How much is parking at Magic Kingdom?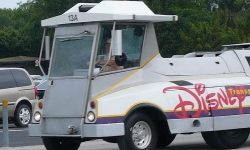 I
f you are visiting the Disney Magic Kingdom, it is nice to know all of the expenses you will incur on top of the admission to the park. One of these expenses is the
Parking Fees at the Magic Kingdom
in Orlando Florida. Although parking rates are the same across all of the parks, the type of vehicle you drive will affect the daily rates you can expect to pay.
List of Parking Rates by Vehicle
$15 USD – Motorcycles
$15 USD – Automobile
$15 USD – Limousine
$15 USD – Taxi
$16 USD – Camper

$16 USD – Trailer
$16 USD – Recreational Vehicle (RV)
$19 USD – Bus
$19 USD – Tractor Trailer

Free parking for Guests of Disney Resort Hotels
Just another reason to look into staying at one of the many Disney Resort Hotels in Orlando. If you are a guest at any of the Disney Resorts during your stay, you get Free parking privileges at all of the parks during your visit. All you have to to is show your Hotel ID when entering the park and the parking attendant will give you a free space when entering. If you are staying at any of these resort hotels, you might consider taking one of the many types of Disney transportation instead of driving in the Orlando traffic. It can save you some time and a lot of frustration during your trip.
Free parking for Disney Theme Park Annual Pass Holders
If you look at what it will cost to park at the Disney Theme Parks during your visit and then weigh that against the cost of upgrading to an Annual Pass, depending on the number of days, you might find that it is not much different in price to get the Annual Pass.
[Pricing Subject to Change]